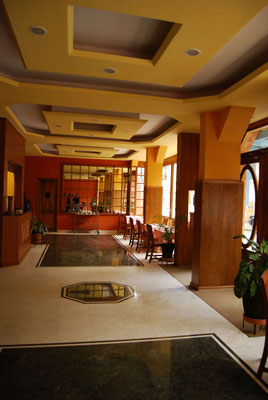 The Hall
We wish you the warmest of welcomes in the grand hall of the hotel, decorated with local materials: red stone from Mantasoa, labradorite, marble and fossilized woods.
The doors are crafted in local mahogany.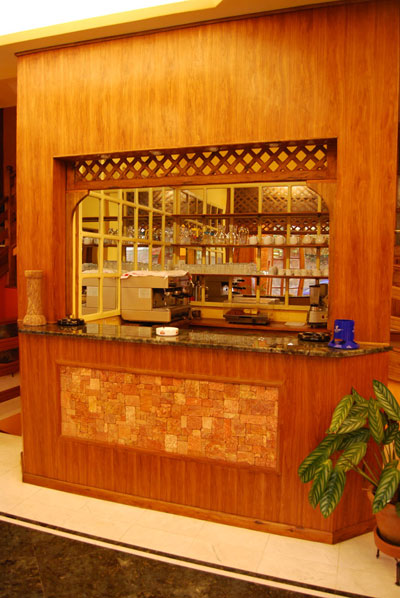 The Bar, where you can taste an Italian Espresso or American coffee
At your disposal are all of the comforts of the salon for your breakfasts, for your business meeting or for a moment of reflection during your stay.
Soon, an elevator will be installed for access to your higher floors and our panoramic terrace.